AIR DUCT CLEANING

HOUSTON

About Air Duct Cleaning Houston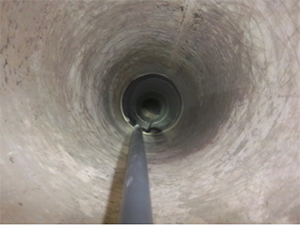 We are a leading company specializing in air duct cleaning and dryer vent cleaning for residential and commercial properties. With the use of top of the line equipment, which includes powerful rotary brushes, high-powered air pressure machines, and powerful vacuums, you can rest assured that you and your family will breathe fresher, cleaner air.
Our excellent customer service starts in our office where highly trained representatives will solve all of your concerns and continues to the expert technicians with years of experience, who will make sure that you are completely satisfied before they leave. Our goal is to keep our customers happy so that we can continue to provide our excellent service time and time again.
Many carpet cleaning companies offer duct cleaning as a supplemental service, but of course their primary business is carpet cleaning. For these companies, duct cleaning is not always given the attention it deserves. Often it is done by less experienced employees, and is almost always done with the wrong equipment.
We live in a world where healthy living has become a way of life. We diet and exercise to make ourselves feel better. We have also taken an environmental issues to make our world a cleaner and safer place to live. Yet the most overlooked issue is the air that we breathe.
Restricted dryer vents extend dryer run time requiring more energy (your dollars) and can be extreme fire hazards. Many homes burn each year due to dryer fires. Because of these threats, it is recommended your dryer vent be cleaned every year.
Some are readily accessible and others have long duct runs where moisture condenses and creates restriction. It is critical to keep the lint screen clean after every load of clothes and that only aluminum (hard) ducting is used to vent heat and moisture away from the dryer.
Call us anytime to have your dryer vent inspected and cleaned, but do it while it's fresh in your mind. It is one of those "hidden" maintenance items that is often forgotten costing you money and having potentially hazardous results. Your dryer vents are air washed and scrubbed with mechanical hand drawn brushes to remove all debris.