TILE & GROUT CLEANING

HOUSTON

Tile and Grout Cleaning Houston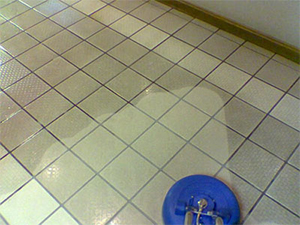 For cleaning tile and grout, our company uses one of two methods to steam clean your ceramic tile and grout. Our professional tile and grout cleaning service team uses either an acid base tile cleaner or steam vapor with a steam cleaning machine. For tile and grout that requires more attention, our cleaning team may use a combination of the two for deep cleaning of the grout and tile.
Why bring new life to your carpets and not do the same for the tile floors in your kitchen, bath and hallways? Let us professionally clean your grout and tile! Cleaning tile and grout is often a tedious task that requires hours of hard work and getting good results are hard to achieve. We are ready to tackle the task of cleaning your tile and grout and give you results that are second to none! Sit back and relax as we clean and sanitize your tile and grout!
Steam cleaning is an excellent cleaning method to eliminate odors and bacteria in bathrooms, restrooms, and kitchens. Heat from the steam cleaner kills the organisms that chemical can't get to and also loosens grease, mildew, mold, nicotine and other contaminants that can create unwanted odors. The steam cleaning method makes a healthier environment for everyone.
Steam vapor is the ultimate penetrating power to clean and sanitize tile floors, grout, walls and most other surfaces. The extremely high temperature of the steam vapor kills bacteria, mold, mildew, dust mites and other allergy causing pathogens. The smaller, higher temperature vapor molecules easily clean out dirt and grease and can get into tight places where odors and bacteria can hide from conventional cleaning service methods.
Steam cleaning of ovens and hard wood floors are another service that our team offers. Let the power of natural steam vapor safely remove grease and stuck on food from your hard to clean oven and hardwood floors. Steam vapor is much safer than using harsh chemicals inside your oven. Whether you are a home owner or a restaurant manager, everyone can appreciate the use of natural steam vapor to professionally clean their cook stove and oven!
Wood floors can also be cleaned using our steam cleaning method. Let us restore the natural beauty of your precious wood floors with our steam vapor cleaning machine while the power of steam also sanitizes your hard wood floors and kills dust mites, and bacteria at the same time! After the first cleaning, you will be hooked on our safe, state of the art steam vapor method of cleaning your hardwood floors, ovens, bathrooms, and kitchen!